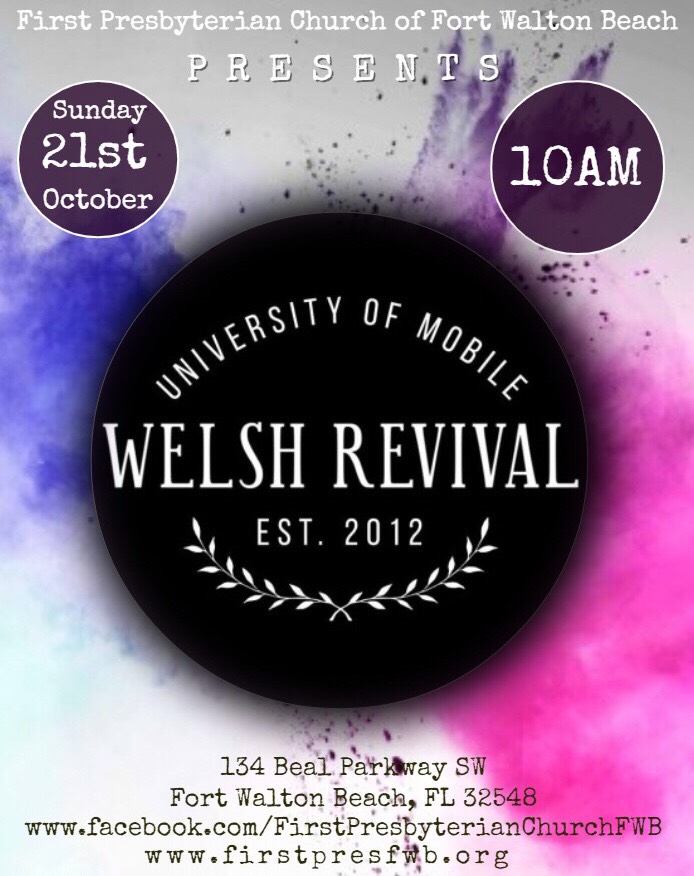 We are excited to announce that Welsh Revival will play in concert during our service on Sunday, October 21st at 10:00 a.m.
Welsh Revival is an all-girls Celtic ensemble from the University of Mobile (UM) that has performed hundreds of times for enthusiastic audiences of all ages throughout the southern United States. They bring a joyful excellence to performing traditional and newer Irish instrumental music as well as Celtic treatments of sacred music.
Please join us for the Welsh Revival Concert!